Blog > How You Can Help Yourself and Your Community During the COVID-19 Pandemic
Posted April 24, 2020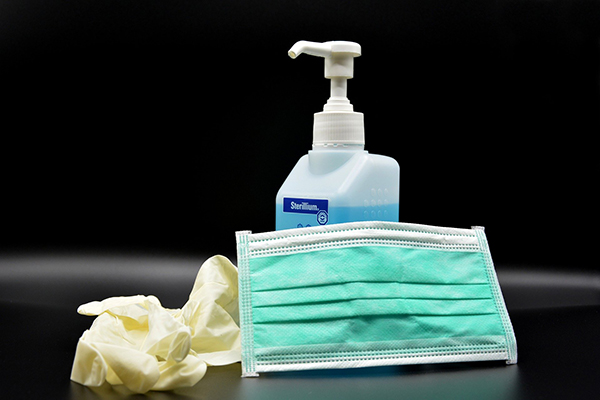 While we shelter-in-place, we may feel anxious and even wonder if we have COVID-19. There are things you can do. 
▷New Text Line for Emotional Support During COVID-19
Illinois Department of Human Services launched Call4Calm where you can text TALK to 552020 (text HABLAR for Spanish) and be linked to a counselor. More information on Call4Calm and other help services are found here.
Some of us feel a little bored being home, but one way to deal with that is to think about others who aren't quite so fortunate. Their needs are still there and in many cases are made even more difficult by the current situation. There are actions we can take to help even while at home.
▷Donate to Local Health Care Organizations Serving Your Community 
Donations help address hospitals' urgent need for supplies and equipment, such as Personal Protective Equipment (masks, gloves, gowns, face shields, etc.), ventilators, oxygen concentrators, robots that assist in disinfecting efforts, etc.
The Preparedness and Response Fund supports the hospitals' response to COVID-19. Financial donations as well as PPE and other supplies are being accepted. Visit the link above for how to donate, supply lists, and drop-off locations.  A video gives directions to make a mask for healthcare workers which you can donate. 
South Suburban Hospital accepts donations to support Advocate hospitals' response to the current crisis. Visit the link above to donate funds, a list of needed supplies and how to donate them, and how to make food donations. 
To support their response to COVID-19, visit the link above donate to the Ingalls Development Foundation and the Ingalls Impact Fund and to find supply lists.
▷Donate Blood
The need for blood never ends. These organizations are taking appointments for blood donations:
▷Donate to Food Pantries
▷Donate to South Suburban PADS
To keep everyone safe, PADS is sheltering those in need in hotel rooms  Monetary donations, supplies, and volunteers are needed to accomplish this. Click here for a list of needed supplies, volunteering information, and a link to make a financial donation. They ask for this to be shared on Facebook to spread the word of the desperate need. 
▷Support Local Businesses
While many businesses are closed entirely, some restaurants are open for take-out. Your patronage helps keep them afloat during this extraordinary time, and your support in this way helps the people who work there and your community. Check online or phone to see if your favorite restaurant is offering take-out service. Some even deliver.
Support other local businesses that are open: grocery stores, hardware, dry cleaners, etc. Use the curbside pick-up service if offered or have orders shipped to your home if possible. And say thank you to those working to serve you during this time.
▷Support Animal Shelters
Animal shelters are still operating and need your help. Some, such as South Suburban Humane Society, are the animal control facility for many area communities, so they are still taking in dogs and cats. Monetary donations support their work as well as donations of supplies. Fosters are needed to help make room for incoming animals. Visit their websites for donation and fostering information and supply lists. Some shelters and rescues in the area: