Teachers & Homeschoolers
The Matteson Public Library can help you with:
Tours of the library with research lessons or story times
Visits to your classroom or homeschool group
Classroom collections to supplement your curriculum (We cannot supply multiple copies of one book)
Special assignment collections, available at the library for check out or reserve use
School Courtesy Card
Teachers and Homeschoolers are welcome to use their personal library cards to check out materials at any time.  In addition, each building principal can designate, on letterhead, the names of classroom teachers who would like to have teacher borrowing privileges during a school year.
A School Courtesy Library Card will be held at the school for use by the designated teachers. Personal ID will be requested when using the school card.
STEM on the Go
S.T.E.M. On The Go, is a 45 minute program teaching students in Kindergarten through 5th grade the scientific method.  We will walk the students through the steps of forming a testable question, creating a hypothesis, predicting the results, performing the experiment and analyzing the results.  Contact the library for more information.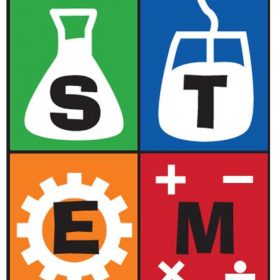 School Visits
Alerting us of upcoming assignments helps us to better serve your students!  Please contact us in any of the following ways:
Use Ask a Librarian page to notify the Youth Services of your needs
Fill out our Assignment Alert & Materials Request Form or FAX a copy of your assignment sheets to the library (708-748-0510, Attention:  Youth Department)
Phone calls are always welcome (708-748-4431 x 202)
Or come for a visit in person!
The Matteson Public Library offers free access to online resources and learning opportunities to individuals with a Matteson Public Library Card.  School Courtesy Cards may not be used to access these resources for in classroom use.  A complete list of databases and online learning opportunities can be found here.
Learn to Read
Starfall.com – A systematic phonics-based series of reading activities and games used in many kindergarten and 1st grade classrooms.
Literacy Center Education Network – K-Gr 3 Elementary writing skills, numbers, shapes, colors, and beginning keyboarding.  Also teaches in Spanish, French, and German.
softschools.com – A comprehensive education site with phonics section.  Includes both online games and printable flashcards and worksheets.
abcya.com – Another teacher approved site which includes games for phonics, site vocabulary and word work.