Blog > 7 Quick Facts About Veterans Day
Posted November 6, 2019
Here are the facts:
November 11th was chosen to remember "the eleventh hour of the eleventh day of the eleventh month" of 1918 to signal the end of World War I.
There is NO apostrophe! This day is for ALL veterans to be honored both alive and dead.
Veterans Day is not the same as Memorial Day. Memorial Day honors veterans who died in battle or from their wounds. Veterans Day honors all veterans who have served their country, but it is intended to thank living soldiers for their service and sacrifice for their country.
This day was originally called "Armistice Day" to commemorate the end of World War I, but then World War II and the Korean War ended, and through the work of various service groups Congress designated the day Veterans Day.
The first official national holiday observance of Veterans Day was in 1947.
Finally, in 1978, after numerous changes to the date, November 11th, became the permanent date to celebrate Veterans Day.
Great Britain, the Commonwealth, and Canada also honor their military service people on the same date, but there it is called Remembrance Day. They will also observe two minutes of silence at 11:00 am on November 11th.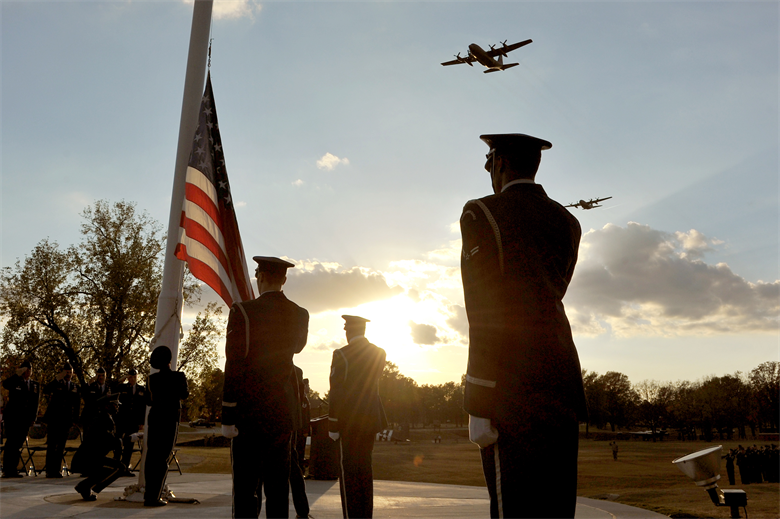 If you know a veteran, please remember to thank them for their service. Also check out tribute and display for our local veterans. Please also take some time to watch this TED Talk on veterans and the difficulty of coming home from war.