Articles With Book Lists
Book Clubs
Monday Morning Book Discussion
Jan. 24. No-no Boy, by John Okada
Feb. 28. Suite Francaise, by Irene Nemirovsky
10:15 – 11:15 am
Books are available for checkout four weeks before the discussion date. Meet on the 4th Monday of the month.
Adult Goodreads Online Book Club
November 1 – December 31 – Book Of The Little Axe by Lauren Francis Sharma
January 1 – February 28 – The Other Black Girl by Zakiya Dalila Harris
We are hosting a no pressure online book club. Every two months a new book will be chosen and discussion questions will be added. Please answer the questions whenever works best for you! Please email Hope at hstandifer@mapld.org or asdept@mapld.org to get the registration link. You also must have a Goodreads.com account to participate.
Bring Your Own Book Thursdays Online
December 16 & January 20
7 – 8 pm
4th – 6th Grades
Zoom in to share one of your favorite books with the group and play a game, create a book commercial, or other fun activity to "show off" your book!!
Teen Book Chat Videos
Fridays
December 23, January 28, February 26
Videos post at 11 am
7th – 12th Grades
Join Ms. Julia as she shares some great reads for middle and high school students on our YouTube channel here. All books are available at the Library.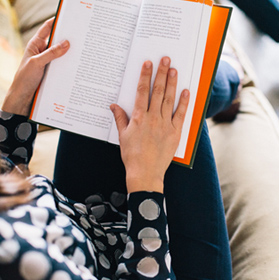 Book Match-up (Reader's Advisor)
Are you in a reading rut? Do you need help finding that next great read? Then fill out the form, and we can help you on your reading journey! The library will have your list ready within 72 hours. You can also contact us at asdept@mapld.org or all us at 708-748-4431.
Book Reviews
Look up book reviews with Online Book Clubs. Read samples of the books and see reviews people have left through Goodreads.