Articles With Book Lists
Book Clubs
Monday Morning Book Discussion
10:15 – 11:15 am
January 23, 2023 – The Girl From Venice, by Martin Cruz Smith
This novel details the encounter and subsequent relationship between Innocenzo (Cenzo) Vianello, a fisherman from Pellestrina, and Giulia Silber, daughter of a wealthy Jewish family from Venice, and is set in early 1945.
Books are available for checkout four weeks before the discussion date. Meet on the 4th Monday of the month.
Adult Goodreads Online Book Club
January 02 – February 28-Passing, By Nella Larsen
Irene Redfield is a Black woman living an affluent, comfortable life with her husband and children in the thriving neighborhood of Harlem in the 1920s. When she reconnects with her childhood friend Clare Kendry, who is similarly light-skinned, Irene discovers that Clare has been passing for a white woman after severing ties to her past—even hiding the truth from her racist husband.
We are hosting a no pressure online book club. Every two months a new book will be chosen and discussion questions will be added. Please answer the questions whenever works best for you! Please email Hope at
hstandifer@mapld.org
to get the registration link. You also must have a Goodreads.com account to participate.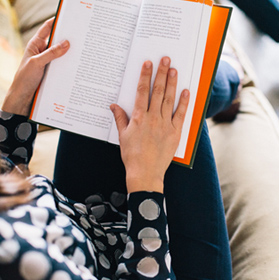 Book Match-up (Reader's Advisor)
Are you in a reading rut? Do you need help finding that next great read? Then fill out the form, and we can help you on your reading journey! The library will have your list ready within 72 hours. You can also contact us at asdept@mapld.org or all us at 708-748-4431.