Articles With Book Lists
Book Clubs
African American Book Club

Join us as we read and discuss African-American literature each month. Books will include fiction and non-fiction. Stories might be about black lives, or stories might be written by black authors. Books are available for checkout on the hold shelf in the circulation area.
Meets on October 25th
6 – 7:30 PM
Lose Your Mother: A Journey Along the Atlantic Slave Route
By Saidiya Hartman
There were no survivors of Hartman's lineage, nor far-flung relatives in Ghana of whom she had come in search. She traveled to Ghana in search of strangers. To lose your Mother is to suffer the loss of kin, to forget your past, and to inhabit the world as a stranger. As both the offspring of slaves and an American in Africa, Hartman, too, was a stranger. Her reflections on history and memory unfold as an intimate encounter with places—a holding cell, a slave market, a walled town built to repel slave raiders—and with people. -Amazon
---
GoodReads Book Club
We are hosting a no-pressure online book club. Every two months a new book will be chosen and discussion questions will be added. Please answer the questions whenever works best for you! Books will be available for checkout on the holds shelf in the circulation area.
To register:
Email Hope at hstandifer@mapld.org to get the registration link. You also must have a Goodreads account to participate.
The Selection For October 1st- November 30th
Black Candle Women
by Diane Marie Brown
Generations of Montrose women—Augusta, Victoria, Willow—have always lived together in their quaint California bungalow. They keep to themselves and never venture far from home, and their collection of tinctures and spells is an unspoken bond between them. But when young Nickie Montrose brings home a boy for the first time, their quiet lives are thrown into disarray.
---
Morning Book Club
Morning Book Club is back in September. Refreshments will be served. Books are available for checkout four weeks before the discussion date. Meet on the 4th Monday of the month. Books are available for check out on the the holds shelf in the circulation area. 
Meets on October 30th
The featured book is

10:15 – 11:45 AM
One Hundred Years of Solitude
By Gabriel Garcia Marquez

The novel tells the story of the rise and fall of the mythical town of Macondo through the history of the Buendía family.  – Amazon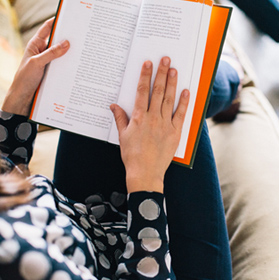 Book Match-up (Reader's Advisor)
Are you in a reading rut? Do you need help finding that next great read? Then fill out the form, and we can help you on your reading journey! The library will have your list ready within 72 hours. You can also contact us at asdept@mapld.org or all us at 708-748-4431.