Articles With Book Lists
Book Clubs
Monday Morning Book Discussion
10:15 – 11:15 am
October 17 – Still Life by Louise Penny

Books are available for checkout four weeks before the discussion date. Meet on the 4th Monday of the month.
Adult Goodreads Online Book Club
October 1 – November 30 – Blood Like Magic by Liselle Sambury
We are hosting a no pressure online book club. Every two months a new book will be chosen and discussion questions will be added. Please answer the questions whenever works best for you! Please email Hope at hstandifer@mapld.org to get the registration link. You also must have a Goodreads.com account to participate.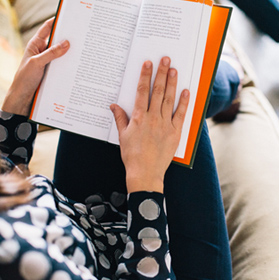 Book Match-up (Reader's Advisor)
Are you in a reading rut? Do you need help finding that next great read? Then fill out the form, and we can help you on your reading journey! The library will have your list ready within 72 hours. You can also contact us at asdept@mapld.org or all us at 708-748-4431.