What's new in Books
Get our library on your mobile phone. 24/7 access to library services, free eBooks, audio books and more on ANY mobile Device!
View more
Book Clubs
Morning Book Discussion
Morning Book Discussion meets on the fourth Monday of the month, September to May (do not meet in December), at 10:15 a.m. at the library.
April 22 – Rebecca by Daphne du Maurier
May 20 – News Of The World by Paulette Jiles
Girl Power Book Discussion
For girls in grades 4th-6th
Come and join us to snack and chat as we discover new books and magazines.  You will have a chance to finish a book during our session and then take a new one from our girl-created booklist.  So don't forget to bring your library card.
Novels At Night Book Discussion
Starts in the Fall – 3rd Monday Night – 7 PM
The reading choices were selected by the group at the April meeting. Come to read some interesting books, and make some new friends.
More information to come in the future.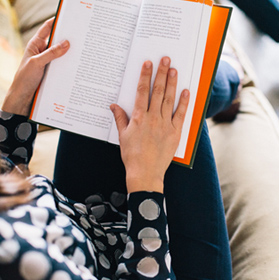 Book Reviews
Look up book reviews with Online Book Clubs. Read samples of the books and see reviews people have left through Goodreads.