Articles With Book Lists
Reader's Advisory - Book It!
Let us know what books you are interested in with our Book It questionnaire!
Book Clubs
Morning Book Discussion
Morning Book Discussion meets on the fourth Monday of the month, September to May (do not meet in December), at 10:15 a.m. at the library.
Cancelled until further notice
Novels At Night Book Discussion
7:00 pm
Come to our new night book discussion club! We will meet the third Monday night of month.
Reading choices will be selected by the group at this meeting. Come to read some in interesting books, and make some new friends in the process.
*Cancelled until further notice*
For girls in grades 4th-6th
Come and join us to snack and chat as we discover new books and magazines.  You will have a chance to finish a book during our session and then take a new one from our girl-created booklist.  So don't forget to bring your library card.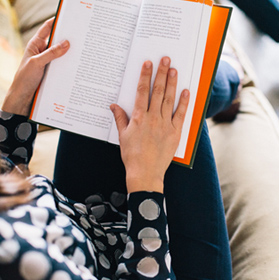 Book Reviews
Look up book reviews with Online Book Clubs. Read samples of the books and see reviews people have left through Goodreads.