5K Costume Dash

Get ready for our 5th Annual 5K Dash For Literacy on Saturday, October 5, 2019. In addition to the 5K Dash Fun Run there will be a 1 Mile Fun Run, vendors, an obstacle course and a health fair. Costumes are not required for the race but, greatly encouraged. Check out our library calendar of events for pre-5K events. Registration and the race wil be at the library's courtyard. Activities will follow in Oakwood Park.
This year to help get you ready for our 5K Costume Dash we have a special pre-5k event for you to do. Stop into the library and get the Couch to 5K sheet from the service desks. Do as many activities as you can before the 5K and then bring your sheet to the 5K to get stamps to win prizes.
We would like to welcome DJ Peppy who will be playing music and helping to MC the event.
If you need would like to be a vendor, sponsor, a participant, or need further information email us at
5kdash@mapld.org.
Couch To 5K Printable Worksheet
---
Race Registration
Registration will be at the Library Courtyard.
8:00 am – Registration Begins
9:00 am – Line Up for Races
10:00 am – Obstacle Course Starts
12:00 pm – Award Ceremony
The race route will run through Oakwood Park and onto the walking path.
This year we are offering online registration. Wristbands will
be given out to collect stamps for
prize entries.
$15 – 5K Dash (Children 4 & under free. Ages 14 and under must be accompanied by an adult.)
$5 – 1 Mile (Children under age 10 Must be accompanied by an adult.)
$20 – Vendors Spot (outside) – Scroll down for Vendor information or click here.
Register online here Printable Registration Form
Pay online here:
$15 – 5K Dash $5 – 1 Mile
Swag: T-shirt and bag included with fee.
*Participants must register by Saturday, September 28, to receive a T-shirt.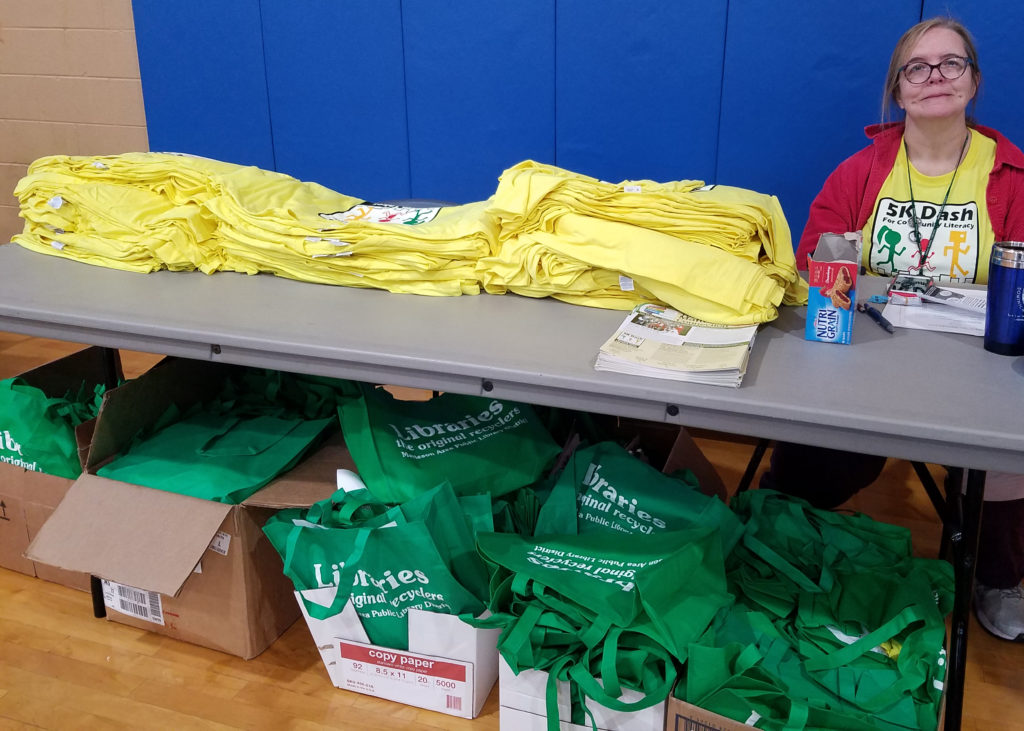 Obstacle Course
The obstacle course will begin at 10:00 am in Oakwood Park. The obstacle course is free for everyone that wants to participate. You must sign a waiver to participate in the obstacle course.
Vendors and Health Fair
Join us as a vendor! You can donate $20 OR donate pre-authorized items/services. Items can be a drawing prize worth $50.00 or more or items for goodie bags. We are also accepting health vendors for free screenings, services or information. Vendors must provide their own setup (tables, chairs, tents etc…).
Vendors and the Health Fair will be in the park. There will be health screenings and information for you to take home.
Setup will start at 7:00 am.
Vendor Online Registration Here Printable Vendor Registration Form
You can pay online for your booth fee here:
$20 – Vendor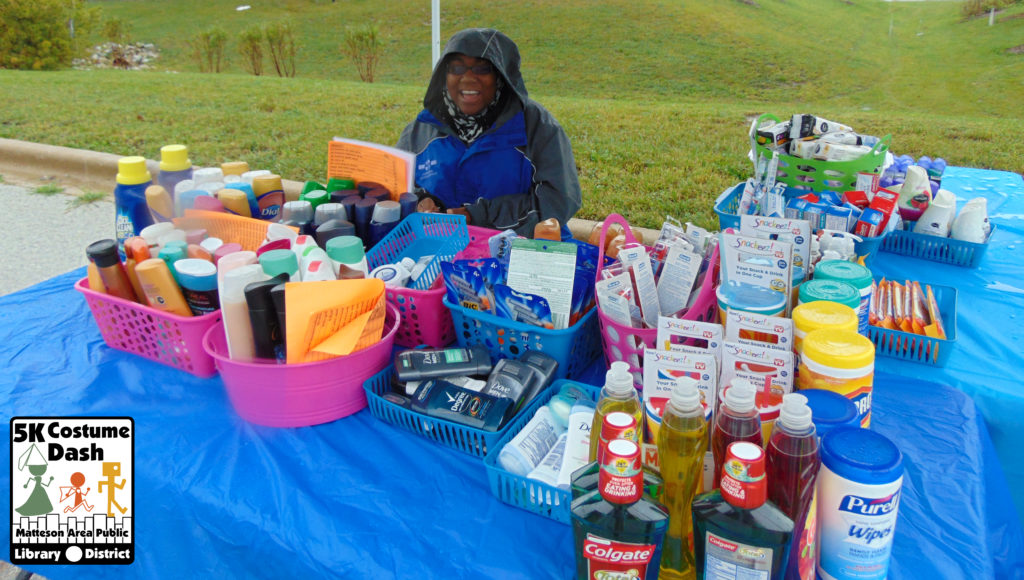 Sponsorship
Thank you to this year's 5K Sponsors Body By Zari, Meijer, Xsport Fitness, Medieval Times, Alphagraphics, Dick's Sporting Goods, Giordano's and Fuddruckers.
If you would like to be a sponsor for the 5K Costume Dash, send us an email at 5kdash@mapld.org. Find a link to our sponsorship letter below.